WE ARE COFOMO
Leaders in providing bespoke digital transformation solutions
as well as on-demand IT projects and talents.
Our Services
Solutions and services that ensure the success of your digital transformation projects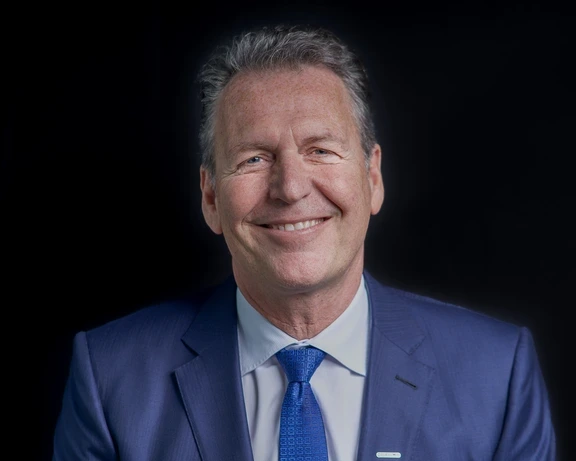 Our objective and pledge are to ensure the success of your digital transformation projects.
– Régis Desjardins, President
COFOMO EXCELLENCE RECOGNIZED BY THE INDUSTRY
We stand out for the quality of our projects, a constant high level of customer satisfaction, our status as an employer of choice, the expertise and know-how of our consultants, and our winning business strategies. Winner of prestigious competitions and hailed as a major contributor to the past, present and future of IT, Cofomo continues to push the boundaries of digital innovation and customer experience.

Explore them all
HELPING TO DRIVE INNOVATION FORWARD
Cofomo works with world-class partners to ensure that our clients benefit from the best technologies and cutting-edge expertise.

DISCOVER OUR PARTNERS
Clever people doing outstanding work
With the right people at the helm, anything is possible.
It's the synergy of our more than 3,000 astute thinkers and doers that fuels us. Expert, up-to-date accreditation means we define the industry's leading edge. Because to offer the best, you must be the best.
Meet the bright minds behind the business
Quality in the words of our clients
"Exceptional client satisfaction"

"A level of service that goes above and beyond"

"Outstanding business relationships"

Cofomo employs rigorous quality control, based, among others, upon internationally recognized standards such as ISO 9001:2015. These exacting benchmarks are arrived at through best practices in management, a strong customer focus, extensive employee involvement, and a commitment to continuous improvement in our procedures and services.
Going beyond and making a difference
Within our own community and beyond, our employees take corporate social responsibility to heart, starting with helping to make the world a better place through the services we offer.

Volunteering, donating, and giving shine to causes that matter are simply some of the ways we aim to give back to society. Here's to good people doing good things!
With employees
Our employees are the driving force in all that we do, and we truly value the unique talent that each individual brings to Cofomo.

That's why we offer tools and services to help them grow and thrive—from career development training to Digital Healthcare with Dialogue, to activities and benefits (think events, dinners, exclusive discounts, and complimentary services).
In communities
Beyond the office, we're actively involved in volunteering, supporting local businesses, and rallying together to make charitable donations.

We're proud to support organizations of all sizes like the MS Society of Canada, the Refuge des Jeunes, the Red Cross, the Welcome Hall Mission, the Fondation Jean-Neveu, the Fondation 24 h Tremblant, the Société canadienne du cancer, and the Fondation Mira, to name but a few.
On the environment
By making greener choices, implementing more sustainable practices, and opting for cleaner technology whenever possible, we're creating an office environment we're proud of.
With future talents
We seek and welcome talents from across the globe. Extending opportunities beyond borders makes for greater diversity, which we consider a truly valuable asset both professionally and personally.
Get to know our offices
MTL
QC
OTT
Montreal
Global game-changers in digital transformation.
On the map as Canada's Mecca for digital talents, Montreal boasts some of the brightest minds in the business. Our office is home to local and international talents whose professional prowess our clients count on, and whose expertise sets us apart.
Strategic stance
As a digital hub, Montreal counts on advanced IT to power digital transformations across several sectors. The need for quality expertise is paramount, and Cofomo Montreal has the proven capacity to deliver an avant-garde approach for all major clients. Here's what gives us the edge:
Six solutions Strategy, agility, innovation, security, intelligence, and cloud computing
Digital strategy Talent and project management using cutting-edge software
Innovative platform Send-to-end solutions from marketing to delivery with a focus on quality relationships and services
Worth knowing

The largest diversified office in the network: 70% of employees are female, and 30% are immigrants
BOMA BEST® Platinum certified for sustainable and environmentally friendly practices in our workplace building
Managing the largest key accounts in Montreal
Cofomo's Quality Management System is certified compliant to the ISO 9001:2015 standard by Intertek.

We're located in a landmark Montreal building

1000 De La Gauchetière Street W. – Suite 1500
Montreal, Quebec
H3B 4W5
+1-514-866-0039
+1-514-866-0900
[email protected]
Quebec
Elite talent hailing from 26 countries across the globe.
When professionals from around the world come together and connect like a family, we have our Quebec City office. International expertise meets local hospitality to form a pivotal hub in our ever-growing network.
Strategic stance
Our Quebec City office has strong partnerships with two major government and insurance clients who appreciate the outstanding team, their level of expertise, and the hands-on service it offers. Here's what gives us the edge:
Center of excellence and the Cofomo Campus Focused on agility, cloud, and Microsoft solutions
Manufacturing partnerships Microsoft Azure, Amazon Web Services, VMware, Microsoft 365, and Microsoft Gold partnership in security, cloud platforms, data centers, application development and integration
Team collaboration Integration of all Cofomo Vice-Presidents, professional development coaching, integrity, transparency and collaboration
Worth knowing

Leading research and development on emerging technologies for a major space agency
Awarded with United Way's "Coup de Coeur" distinction two years in a row for extraordinary efforts in fundraising
Training and development enthusiasts
Cofomo's Quality Management System is certified compliant to the ISO 9001:2015 standard by the Bureau de normalisation du Québec.

We're located in Quebec City's burgeoning business hub

825 Lebourgneuf Boulevard – Suite 218
Quebec City, Quebec
G2J 0B9
+1-418-780-8718
+1-418-780-8786
Ottawa
The capital city hub for diverse digital talent.
Strong teams are cut from a diverse fabric. With 80% of our Ottawa team members originating from other places around the globe, they bring a rich blend of expertise and culture to our capital city office. They're smart, close-knit, and key players in our steadily-growing network.
Strategic stance
Our Ottawa hub strategically handles high-profile mandates for government, defense, and crown corporations, as well as for municipalities, education, health and social service sectors. Our hybrid business model focuses on long-term partnerships. Here's what gives us the edge:
Talent acquisition Access to a wide range of professionals with diverse skills and a mastery of leading technologies
Experienced teams Boasting extensive knowledge of the federal government and associated sectors
Value-added strategy Offering more niche advantages than large traditional consulting services firms
Notable details
The first officially bilingual office to join the Cofomo Group
Proud to be made up of 72% female employees
Top 20 supplier of IM/IT consulting services to the Federal Government of Canada
Find us in the heart of Ottawa's ByWard Market
368 Dalhousie Street – Suite 200
Ottawa, Ontario
K1N 7G3
+1-613-241-0222
+1-613-241-2229