WORK
THAT MATTERS
Curious about the work we do? We invite you to get to know what goes on at Cofomo by exploring our recently deployed projects, and getting familiar with our daily grind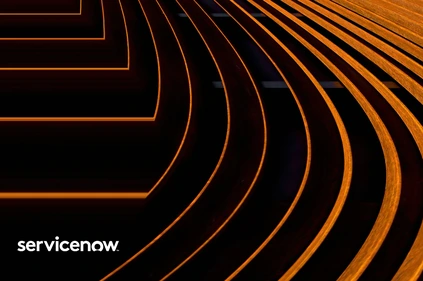 ServiceNow
Digital Workflows That Work
Delivering Experiences That Engage
Service Now
Develop digital workflows, engaging apps, IT solutions that work, and a front and back-end user experience that streamlines, simplifies, and delivers exceptional experiences.
Cofomo, a fully
certified ServiceNow partner
, has teams drawn from over a decade of experience on over 100 mandates for 40 top-tier clients with this innovative cloud computing platform. We can help you get the most out of your digital transformation with apps delivered fast, greatly reduced app maintenance, and 24/7/365 support so you excel, not worry.
Dramatically speed-up innovation while ensuring your data is secure, continuity is safe, and operations remain reliable and resilient with efficient digital workflows developed and implemented a single, unified platform.
Affordably. Accurately. Efficiently. Now.That's ServiceNow.
Sitecore + Optimizely
Content Management and Digital Experiences:
Designed. Debugged. Delivered.
Sitecore + Optimizely
Cofomo understands the essential importance of comprehensive content management and the need for quality digital experiences as a means of attracting an audience and building upon brand loyalty. That's only arrived at by using the best available CMS and optimizing software. And that's what Cofomo does – while including 24/7/365 support.

Sitecore
Sitecore, a full-featured CMS platform works to centralize digital assets, personalize content across sites, and create powerful e-commerce journeys lets you create, edit, and publish seamlessly, precisely, and easily with an appreciably smaller reliance on IT services. Collect data, analyze, gather insights all while assuring optimal operation thanks to its inherent testing and optimization features. Cost-effective, user-friendly, and built around the .NET Core architecture, it automates processes, increasing conversions while reducing the cost of acquisition.

Optimizely
Even the best laid plans can go amiss. Working out the kinks in something as complex as a personalized ecommerce website that requires accurate content management can be a daunting task. Add scalability, robustness, feature options and, without the proper policing during design and deployment, problems are sure to arise. Optimizely puts everything to the test, rigorously shaking down your code and ensuring that when you launch, you launch with peace-of-mind. That way you're apps are up, fast. Your customers experience an exceptional journey and building upon that success becomes as effortless and as seamless as possible.

Support and Maintenance
The Right Support When You Need It
Support and Maintenance
We're serious about support and maintenance. Which is why working with Cofomo means never feeling alone. We're long-term partners, we're there at all stages of your digital transformation and we're experts at keeping the machine well-oiled.

Whatever the issue, we're equipped to take it on – no matter the time of day, no matter the complexity, no matter the size of the fix. It'll get fixed. In fact, we're among the very few to offer such comprehensive, on-call support.

And who better to find and solve issues than those with who you collaborated with closely to design, build, and launch your digital transformation? We handle an average of 13,000+ customer call per year, which means we're adept at finding the right solution.

CLIENTS
The numerous framework agreements in place with a range of notable clients demonstrate clearly that we're driven by their success, maintaining long-term partnerships, and above all, respecting their confidentiality.

We're proud to do great work with some of Eastern Canada's most prominent companies, ranging in size from 50 to 50,000 employees, in a variety of interesting sectors.

While our client list remains privileged, those who work with us can attest to their calibre. We're happy to disclose further details in a more intimate setting, so we invite you reach out for a conversation.
CERTIFICATIONS
Each of our teams is accredited with the latest and most notable certifications in their respective fields. Our ever-evolving expertise comes from continuous training and education, keeping us at the forefront of the industry.